10′ x 20′  Container Homes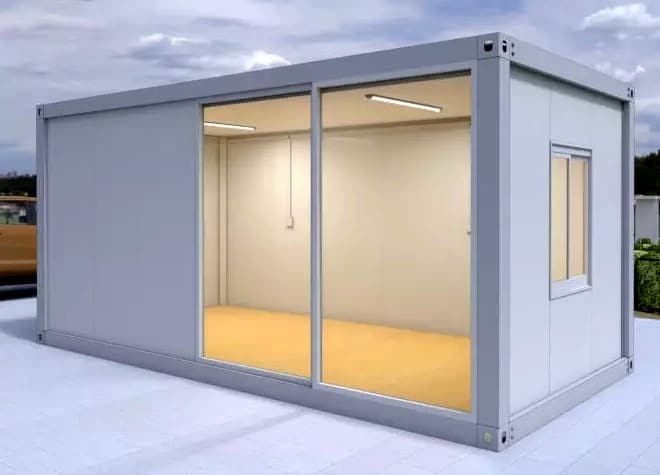 Our large 10'x20′ container home models are the perfect answer to your housing and storage needs.  Flexible and customizable, all of our units are weather-proof and insulated (R15) so you can start using them straight away without any modifications or prep needed.
These designs are also modular and stackable so they can be joined together to make a structure of almost any size.
We have four different pre-designed models to choose from below but customizations are possible as well.  So if you don't see what you need, give us a call and we'll work out a solution for you.
Perfect for temporary storage. We are moving in a year, and it'll be easy to move. It also looks good in our yard, not as ugly as having a container.

Jerry T.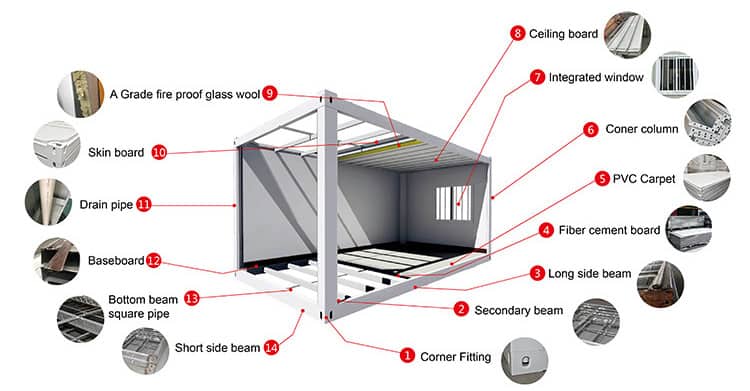 Your container home is delivered with all required components ready for your assembly on site.  This includes the building structure itself, as well as all wiring, plumbing and CSA approved bathroom fixtures and hot water tank (for units with washroom/kitchenette features).
We're here with all the information you need to get your container housing unit set up and ready for use. Don't worry, we're here to help you every step of the way.
Your unit is delivered fully built with all finishing complete, all internal components, wiring, fixtures and plumbing (as applicable) installed to match your local building codes.
The unit will be craned into place on your site, and you just need to have electrical and plumbing (as applicable) connected, and your unit is move-in ready!
With your container in place and ready to occupy, you'll be enjoying it for years to come for any one of a thousand purposes!