10′ x 10′  Container Homes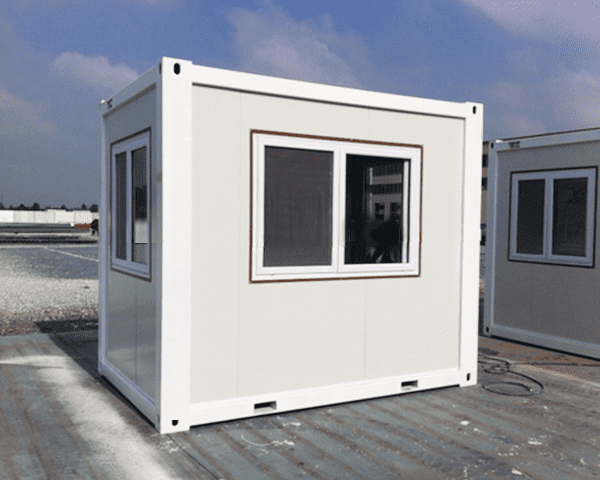 Standard hollow-core door
2′ x 3′ double glazed window
1 LED light fixture
1 Light switch
2 standard wall sockets
The Mini-Spacemaker
At 100 sq ft, the Mini-Spacemaker is designed to provide you with the space you need while avoiding permit requirements for most municipalities (always check your local requirements).  Like all of our different models it is fully weather-proof and insulated (R16).  Perfect for some extra storage or a small workshop.
"Turn-Key"
Fully assembled – move in ready
Insulated floor + $1,100.00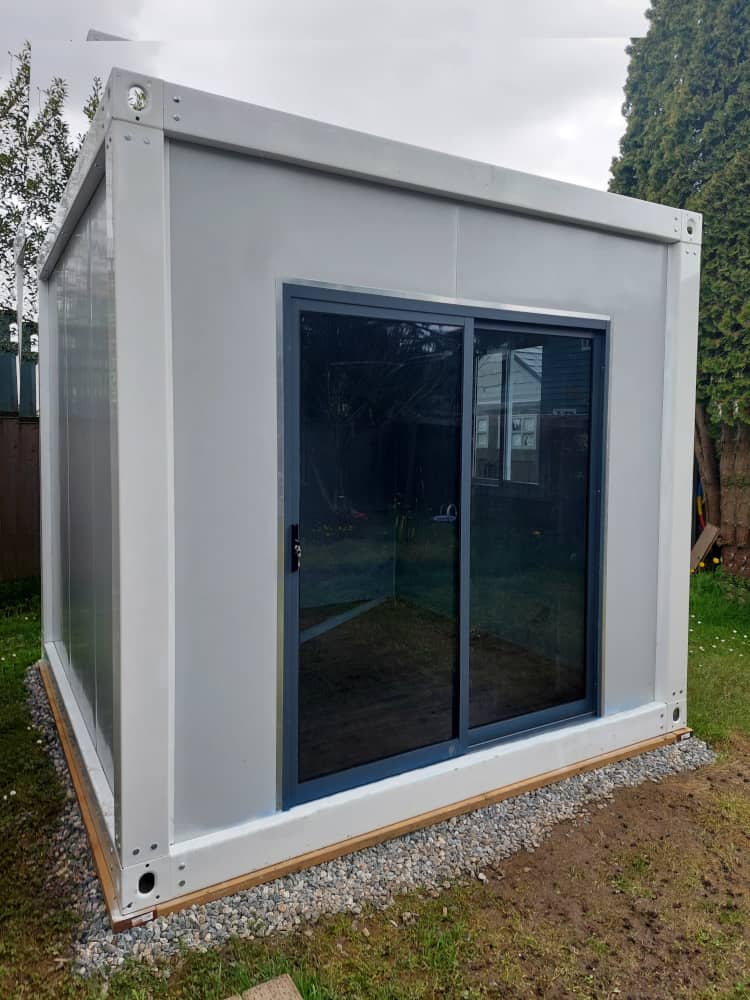 Double glazed French OR sliding door
2′ x 3′ double glazed window
1 LED Light fixture
1 Light switch
2 standard wall sockets
The Mini-Studio/Office
Like the Mini-Spacemaker, this unit is small enough to not need a permit for most municipalities but with a large French or sliding glass door it let's in a lot more light for a more open feeling. It also allows a wider opening to store larger items like an SUV or motorcycle.
"Turn-Key"
Fully assembled – move in ready
Add insulated floor – $1,100
This small unit is perfect to give me enough space for my workshop.

Dan N.