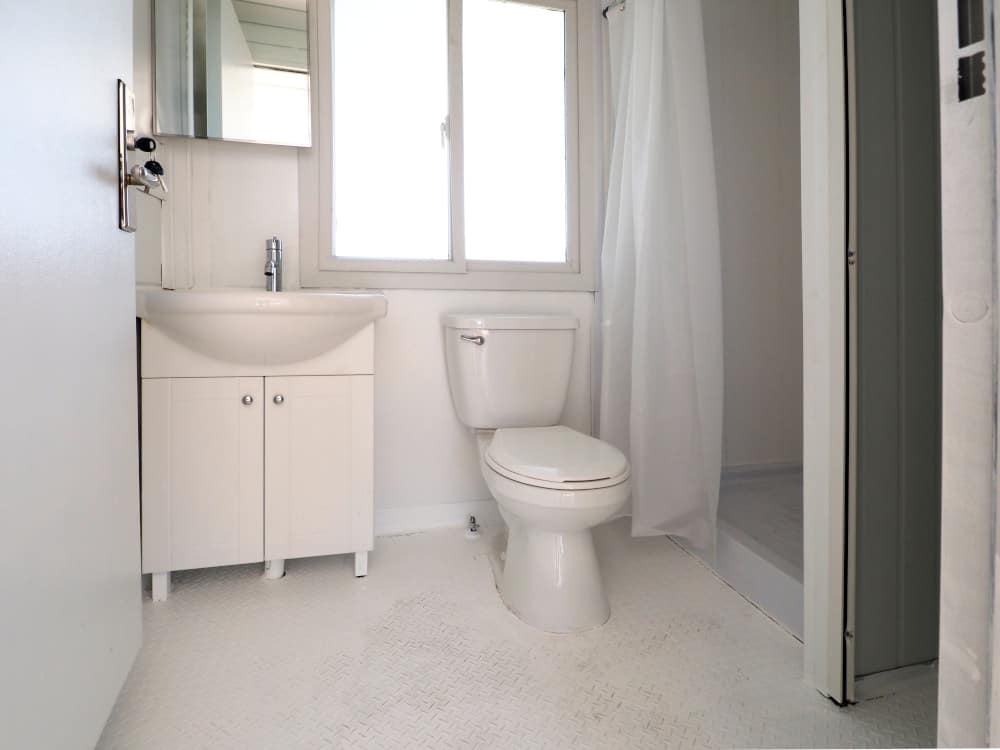 A true self contained living space, the Lodge includes double glazed French door for the main area and separate area with  a full bathroom with shower stall.  It's perfect for a spare bedroom or an Air B'n'b on your property.  All bathroom components are CSA approved. This model also comes with our proprietary Extreme Environment Roof which features R24 insulation, drainage slope and a rating for up to 9 feet of snow.
One 8′ x 6′ double glazed French door
One 3′ x 5′ double glazed window
One 2′ x 3'double glazed privacy window
CSA Approved Toilet, Sink, Shower Stall and Hot Water Tank
2 LED Light fixtures
4 standard wall sockets
*Window customization available
"Turn-Key"
Fully assembled – move in ready
This small unit is perfect to give me enough space for my workshop.

Dan N.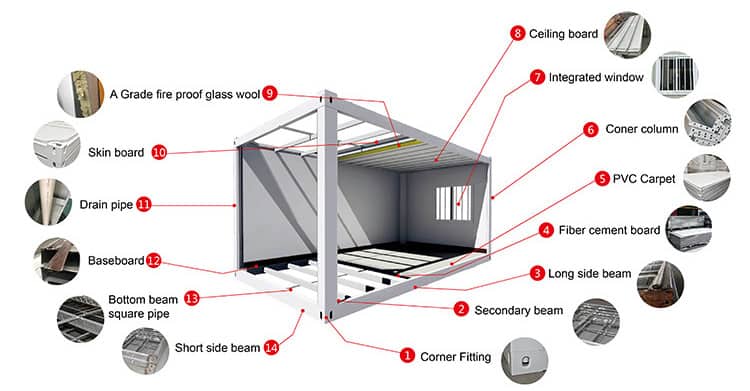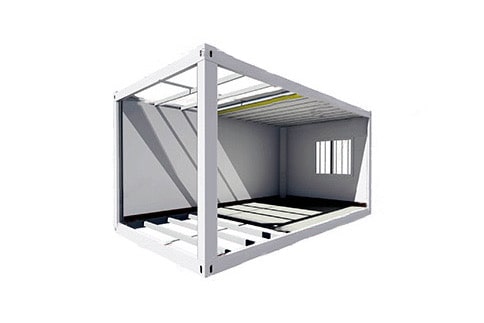 Steel Frame
Fiber Cement Floor Panels
A Grade Fire Proof Glass Wool
Drain Pipe
Molded Base Board
Integrated Windows