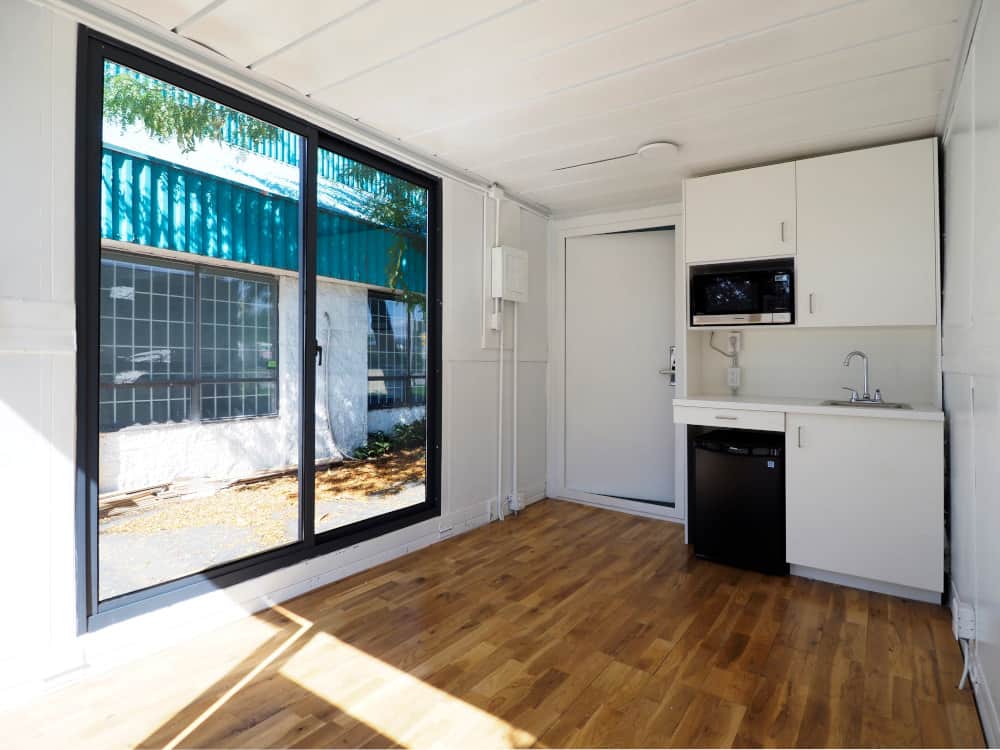 Our top-of-the-line model , the Cabin features French doors, a kitchenette area and a full bathroom.  Like all of our different models it is fully weather-proof and insulated (R10).   This model also comes with our proprietary Extreme Environment Roof which features R24 insulation, drainage slope and a rating for up to 9 feet of snow.
These are complete living units and can be used as a tiny home or self contained cabin.  Great for Air B'n'b rental units, cabins or laneway houses, there is no easier way to create a home for any purpose.
One 8′ x 6′ French Door
One 3′ x  5′ Double Glazed Window
One 2′ x  3′ Double Glazed Privacy Window
CSA Approved Toilet, Sink, Shower Stall and Hot Water Tank
Kitchenette Area with Included Sink
"Turn-Key"
Fully assembled – move in ready
This small unit is perfect to give me enough space for my workshop.

Dan N.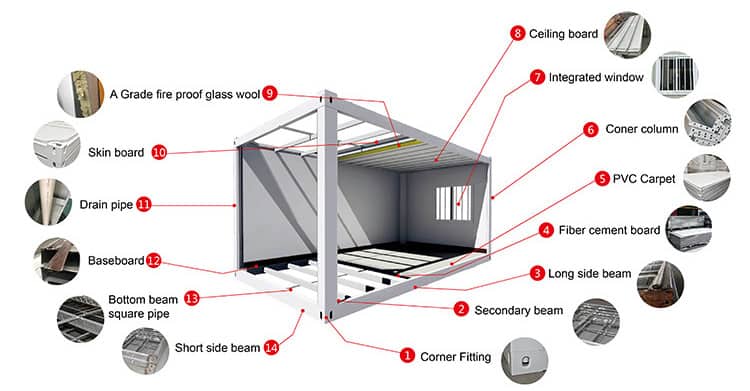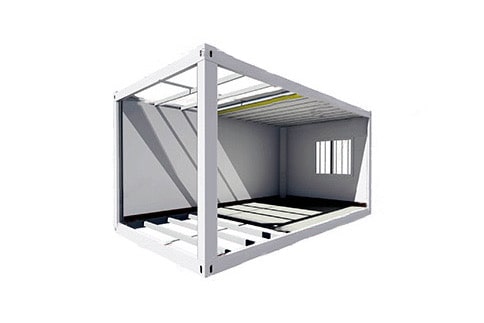 Steel Frame
Fiber Cement Floor Panels
A Grade Fire Proof Glass Wool
Drain Pipe
Molded Base Board
Integrated Windows